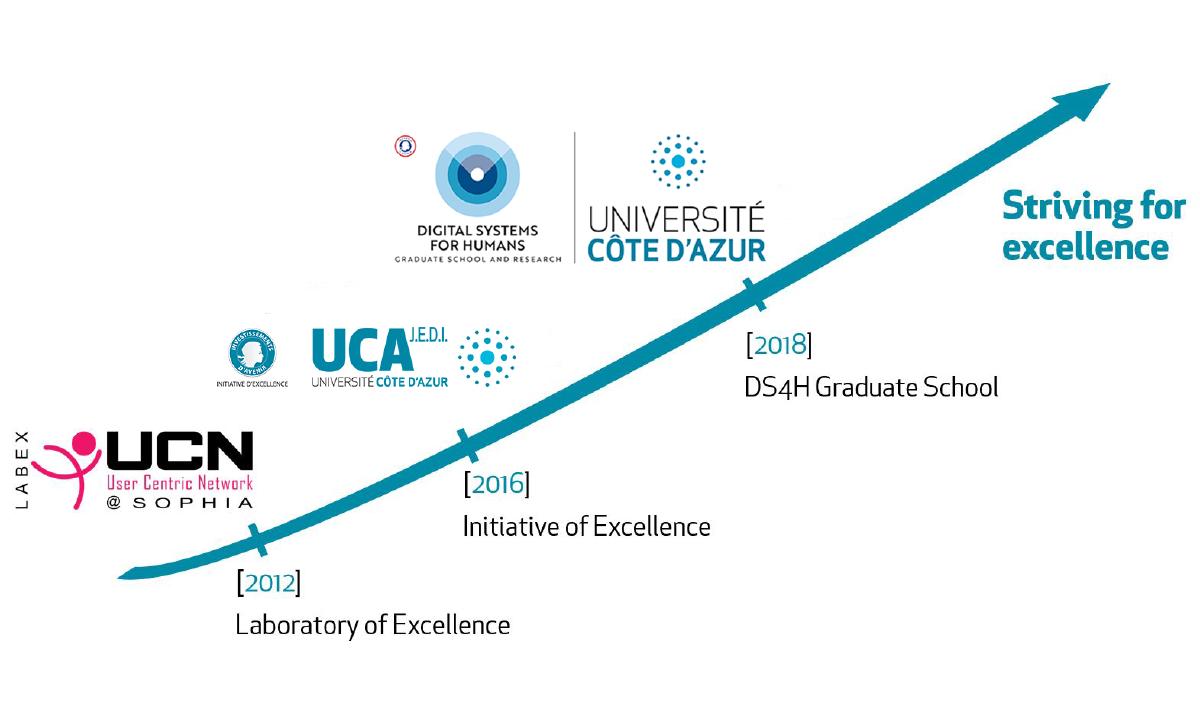 Université Côte d'Azur is a cluster of higher education establishments on the French Riviera that brings together all of the well-known, internationally visible higher education and research public and private entities on the Côte d'Azur. Université Côte d'Azur aims to develop a new, 21st-century model for French universities, based on increased interactions between disciplines, a new form of coordination between research, teaching, and innovation, and strong partnerships with the private sector and local authorities.
In January 2016, Université Côte d'Azur won a prestigious "IDEX" award from the French government for its UCAJEDI project, placing it among the top 10 Universities in France.
The UCA education and international directorates have put in place several services that are strong assets for DS4H: the Center for Pedagogical Innovation, the Welcome Center for foreigners, the house of Modeling, Simulation and Interactions, and the Digital Challenge Reference Center that develops digital innovation projects and liaise with industry.